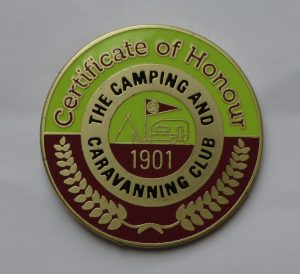 Club Certificate of Honour
This award is given to members who have contributed to the Club
either in the limelight or more often in the background, by being there,
just helping or making a difference.
The Region can forward suitable nominations to National
Council each year.
National Council will then approve the recipients who are then awarded
their certificate and pin badge by a member of the National exec.
The following are all members of Eastern Region who have
Received this prestigious award
2015   Linda & Ian Walsh
2014   Anne & Wol Bailey
2013   Michael & Ros Lawler
2013   Charles & Yvonne Wisby
2012   Steve Holland
2011   Graham Wilkin
2010  Steve Harris
2009 Chris & Jill Nursey
2008   Brian Boldero
2007  John Hopkins
2006  Tony Ward
2005  John & Jane Read
2004  Joy Carlton
2003  John Clarke
2002  Derek & Elizabeth Durrant
2001 Derek Dockrill
1998  Brian & Sue Welham
1994  Mick Wicks
1993  Keith Jackson
1992  Marjorie Slaughter
1991  Dennis Holland
1990  Jim Norman
1989 Rod Daniels
1986 George Adie
1985 Jim Nichols
1983 Alan Foster
1981 Dia Evens
1980 Sonny Hastings
1979 Ron Bailey
Please note any member can in the first instance forward details to their DA or section of fellow members who they consider may be worthy of an award